RadioWorld at AirplayExpress Presents 'AirplayExpress Top 20'
The following Radio Shows are Only Available for Download to Radio Stations Worldwide
 Radio Station's Please note to download the show below for your radio program list
Chrissie Rossouw The Weekly Host of The AirplayExpress Chart Show From May 23, 2016 through July 30, 2016
Click on the Radio Show Title Below To Download and press play to listen on player
.
Chrissie Rossouw The Weekly Host of The AirplayExpress Chart Show From May 23, 2016 through July 30, 2016
This chart features only the songs downloaded for the week on AirplayExpress by professional people in the Music, Film and Television Industry, including the lifeline of AirplayExpress, Radio Stations, Disc Jockeys, Music Promoters and Producers. The show will be available every week on a Monday for download by Radio Stations for airing on their radio stations and networks. To be included on this Top 20 you need to have your songs featured on AirplayExpress for worldwide airplay. Chrissie Rossouw is an Independent freelance DJ out of South Africa and will run down the AirplayExpress Top 20 every week in line with AirplayExpress efforts to promote the Artists on Airplay
LATEST TOP 20 PLAYLIST BELOW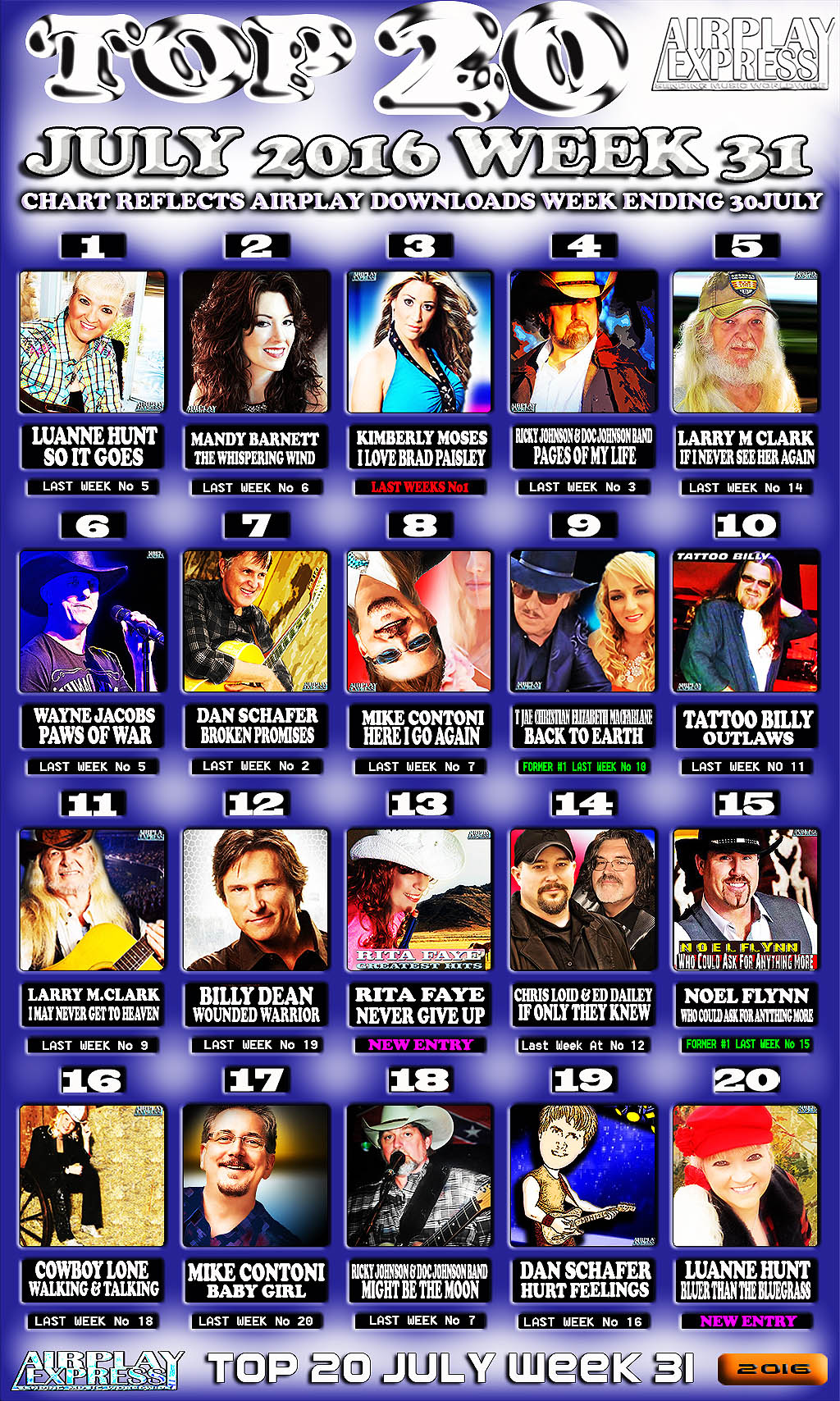 Your Host on the popular, "AirplayExpress Top 20 Music Chart Show" Chrissie Rossouw. A new Top 20 will be added weekly for Radio Stations worldwide to download for program scheduling. To feature your radio shows on RadioWorld at AirplayExpress contact us now whisnews21@aol.com
These Radio Shows are featured here for Radio Stations Worldwide to download from RadioWorld at AirplayExpress. If you have come here to download the Top 20 chart Shows, please take the time to give credit to the DJ and artists featured by commenting on their Radio Page. DJ's if you want your radio shows featured here contact us now at airplay@whisnews21.com and we will get it done.
For more News on The AirplayExpress Top 20 chart show Click the WHISNews21